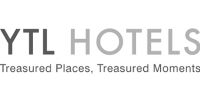 We are gladly to have worked with the best clients.
What We Do
Malaysia Leading Premium Gift Supplier
As Malaysia's most trusted source for branded solutions, we partner with you to develop the best marketing solutions specific to your brand's needs. We offer a wide selection of top quality promotional items and add new products daily to provide you with up to date selection.
Corporate Gifts
Brand Merchandising
Client Appreciation
Employees Benefits
Conference & Events
Celebrations & Holidays
Discover our ready large range of new, high-quality promotional items that is ready to be customized. We have experienced designers to help you in creating custom & personalized gifts to engage your audience.
Corporate Social Responsibility
Malaysia's battle against the dreaded Covid-19 infection is seeing hopeful signs that it is slowly winning the battle to break the chain of Coronavirus infections. To support the government, we have decided to step forward to help the less fortunate and our health front-liners with a project call "Protect Yourself and Share Your Love".
Dedicated Account Management
We are known for our strong customer relationships, with a dedicated account manager providing a personalised service to each of our clients addressing their specific needs and problems.
Quality Assurance
Our vendor accreditation process and regular reviews and audits, combined with random QA inspections, ensure that we can deliver quality products, first time, every time.
Experienced Team
We have one of the best teams in the industry with a combined experience of over 10 years. We can surely help you craft the best gift and strategies.
4753060
GIFTS DELIVERED & STILL COUNTING

We look forward to participating in future sourcing corporate gifts with them.
Working with Sevengifts was a pleasure. The quality of gifts, price, & services they brought to the project was critical to a smooth and successful procurement process.

Since running our roadshow with their design ideas and gift sets, we has experience a 45% increase in customer satisfaction.
Working with Sevengifts was (and continues to be) an outstanding experience.
four times the leads that he was getting before.
We were able to test our way from a 5% conversion rate, all the way up to 20%. Without driving any more traffic, our sales is getting

Thanks so much for doing a great job!
You guys rocked on the project!

I look forward to working with you for future projects.
Thanks for sending this over and your help in finding gifts. You made it very easy!

Thank you for making the negotiation process a very pleasant experience.
My experience in working with Sevengifts was very much a positive one. Their professionalism was refreshing and I would welcome the opportunity to work with them again.

Anytime I need something and Sevengifts has it, I will be purchasing from them.
Sevengifts was unbelievably helpful to me when I wanted custom made gift sets for my company. Wen was super helpful and was able to replace faulty unit before event day.

We appreciate their attention to detail and creative approach to bringing our product to life.
We developed a great partnership with Sevengifts and their dedication to our demand is evident in all aspects of us.

Total game changer for me.
So, it's about a billion times easier to order custom made gift sets from Sevengifts than others.

Great for every businesses that needing gift sets for internal staff and customers.
Just discovered Sevengifts and I think I'm in love and rely on them so much!